Welcome to Rowan County, North Carolina
The Place Where You Can Truly Be An Original
The holiday season is an exciting time to visit Rowan County. From Scrooge's Christmas Trolley tour through Downtown Salisbury to the the Polar Express Train arriving at the N.C. Transportation Museum, Rowan County is ready to give you and your family memories that will last a lifetime.
Just an hour's drive from Charlotte and the Greensboro and Winston-Salem areas, you'll find both a quiet countryside filled with wineries and pick-your-own farms, and a bustling downtown district with breweries, historic trolleys, a thriving arts scene, and more.
Take advantage of our Stay & Play packages to experience even more Rowan County, NC!
Upcoming Events
in Rowan County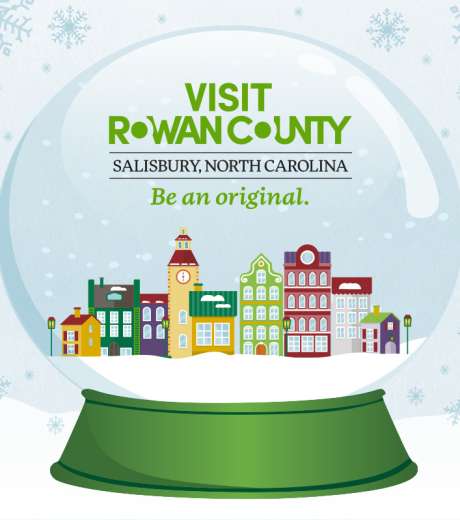 February 17, 2020 - March 29, 2020

Commemorating Blackbeard's notorious adventures along the N.C. coast, this traveling exhibit from the N.C.... Get the details

February 17, 2020 - May 15, 2020

CREATIVE HABITATS, on view February 8-May 16, 2020, features three very different artists who each speak the... Get the details

February 18, 2020 - March 17, 2020

Six-class series on Tuesday evenings, beginning February 11. Mastering the principles of good composition is... Get the details