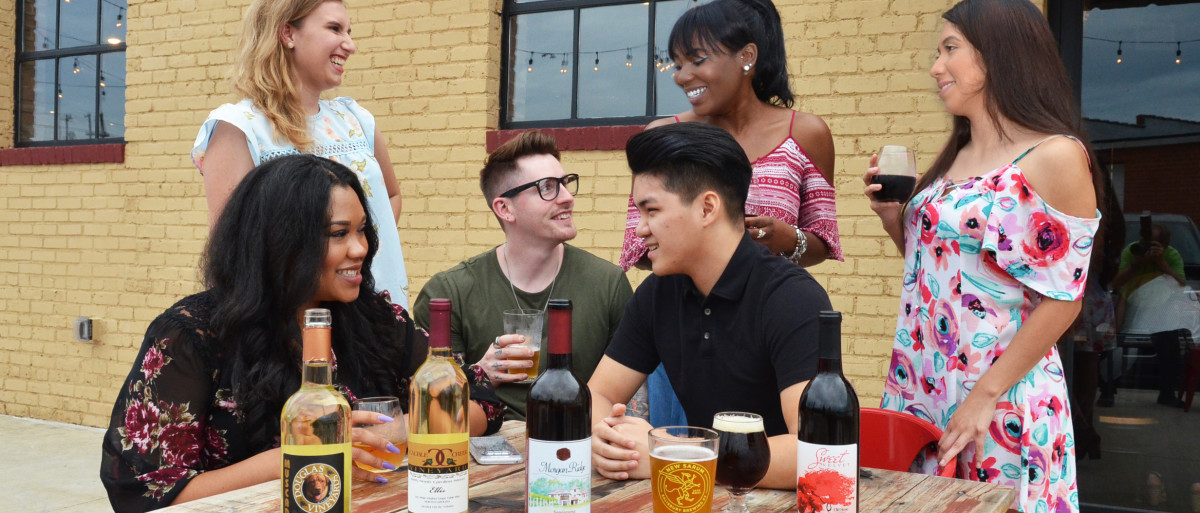 Spring is in the air, and that means it's time to #VisitRowanCounty. Check out these April events you don't want to miss, plus check out our full events calendar to see what else is going on in Rowan County this April.
Kannapolis Intimidators Baseball: The Intimidators' season kicks off in April! Check out their official schedule and their fireworks schedule!
April 4-10, 18-20 & 30
Piedmont Players Theatre presents "Mamma Mia": ABBA's hits tell the hilarious story of a young woman's search for her birth father. This sunny and funny tale unfolds on a Greek island paradise.
April 4-7 & 10-13              7:30 p.m.
Tractors & Trains Festival: The North Carolina Transportation Museum will host modern tractors, antique farm equipment, farm life demonstrations, kid's activities, live music, hayrides and more!
April 5-6               9 a.m. – 3 p.m.
Colonial Spring Frolic: The Rowan Museum will host the annual Colonial Spring Frolic at the Old Stone House. Bring in spring the 18th century way by dyeing Easter eggs with colonial dyes, playing games, dancing, tasting colonial recipes and more!
April 6   10 a.m. – 4 p.m.
Historic Salisbury Trolley Tour: Take a ride through Historic Downtown Salisbury and let our narrators guide you by historic sites such as the original Cheerwine building, the Salisbury National Cemetery and more.
April 6, 13 & 27                 11 a.m.
Spring Fling on the Farm at Patterson Farm: Enjoy spring activities for the whole family at Patterson Farm & Market Tours. Events will be held each weekend in April!
April 6-7, 13-14, 20 & 27-28
13th Annual Touch a Truck: Come celebrate the 13th annual Touch a Truck event to give all ages will have an opportunity for an up close and personal, hands on, education experience to explore a variety of vehicles and occupations.
April 13                 10 a.m. – 1 p.m.
NC Beer Month Parties: Our two original breweries will celebrate North Carolina Beer Month on April 13. Prepare for the perfect day of beer! New Sarum Brewing Company's 3 Year AnniBEERsary Bash will be complete with live music, vendors, food trucks, games and lots of beer! Morgan Ridge Railwalk Brewery & Eatery will have a parking lot party with live music by the Happy Ones, food, games, fun and BEER!
April 13                 New Sarum 1 – 11 p.m.       Morgan Ridge Railwalk Brewery & Eatery  6 – 9 p.m.
Salisbury-Rowan County Farmers' Market: The Salisbury-Rowan Farmers' Market returns! Expect fresh produce, fruit, meat, eggs, flowers, bread and more!
Every Saturday                  8 a.m. – 12 p.m.
Century Farms and Barns Bus Tour: Explore the agricultural history of Rowan County with this unique bus tour! Stops on the route include barn quilts, historic homes, barns and farm dependencies that make up the rich history of western Rowan County.
April 27                 9 a.m. – 4:30 p.m.
Earth Week at Tiger World: Help the environment plus see some incredible animals. Bring any potted tree, bush, shrub or flowering plants to Tiger World and receive one free admission.
April 21-27                          
Lee Street Theatre presents Blood Done Sign My Name: Mike Wiley brings to life the recollections of author Tim Tyson surrounding the 1970 murder of Henry "Dickie" Marrow in Oxford, NC and the events that followed.
April 18-20 & 25-27                          7:30 p.m.
For more April fun, check out our full events calendar. Looking for Easter themed activities? Check out our Easter Activities blog for more information!