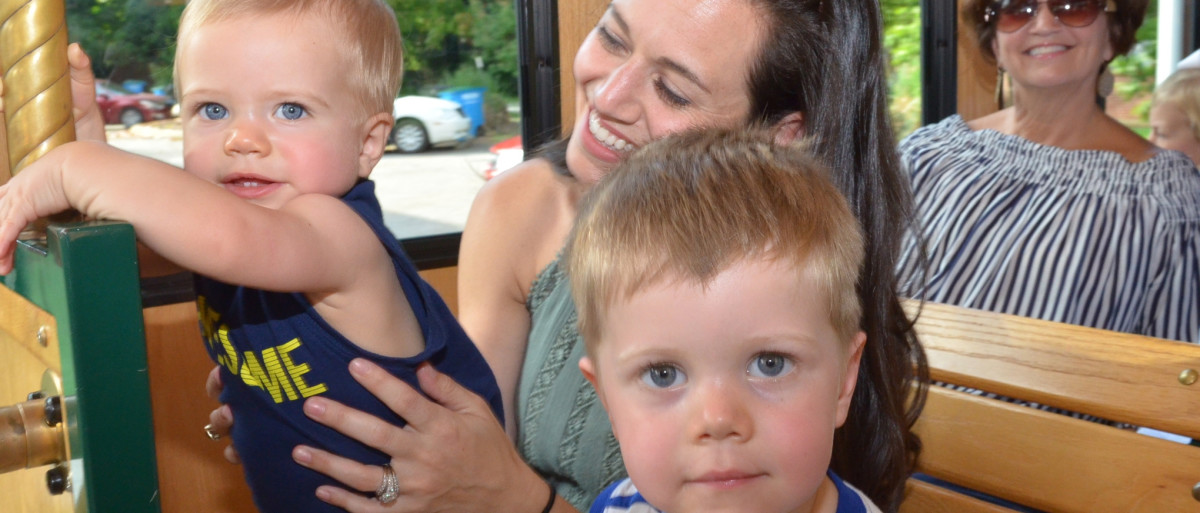 Take advantage of your chance to #VisitRowanCounty before school starts back. We've got an assortment of events for families, beer enthusiasts, car lovers, history buffs and so much more.
Bell Tower Green Park Ground Breaking Ceremony: Rowan County is adding another park to its list! Bell Tower Green Park will be in the heart of Downtown Salisbury. Learn more about the park at the special ground breaking event.
August 3
Farmers Markets: There's nothing like summer time produce from local farmers. Be sure to catch one of our Rowan County farmers markets while you can.
Landis Farmers Market | Every Tuesday
Kannapolis Farmers Market | Every Thursday
China Grove Farmers Market at the Mill | Every Friday
Salisbury/Rowan Farmers' Market | Every Saturday
Brew & Choo Beer Festival: Brew & Choo is a family friendly craft beer festival at the North Carolina Transportation Museum. Craft beer from across the region will be available for purchase, a train ride with specialty brews, live music, food trucks, family games and more.
August 10
Kannapolis Cruise In: Kannapolis' locally famous cruise-in is a seriously awesome event that packs the streets of Downtown Kannapolis with hundreds of classic cars.
August 11
Utzman Chambers House 200th Anniversary: Rowan Museum invites you to celebrate the 200th anniversary of the Utzman-Chambers House. Period re-enactors, period games, light refreshments and history about the house, the period and the collection will be available.
August 11
Carolina Bohemian Jam: The must-see festival is the Carolinas' celebration to commemorate the era of music that would influence generations to come. Don't miss this groovy event! For information on how to earn free tickets to the event by booking your stay in Rowan County, click here.
August 16-18
Woodleaf Tomato Festival: Tomatoes are a major cash crop in Rowan County, which is why they're worthy of their own celebration. The festival will be slam packed with family friendly activities, food and fun.
August 17
Blankets and Bluegrass: Tap your toes to the sound of live bluegrass music and spend a relaxing evening with family and friends on the Historic Hall House lawn for the fourth annual Blankets and Bluegrass event.
August 18
Crimes of the Heart presented by Lee Street theatre: This hilarious tale of the three Magrath sisters will have you laughing and feeling hopeful for the future.
August 18-20 & 25-27
Summer Family Fun Night in Gold Hill: Join the fun in Historic Gold Hill for their Summer Family Fun Night. The evening will be complete with activities, fun, food and more.
August 24
BONUS: Rowan County is bustling with tours and we're proud to show off our communities. Join us for one or all of our tours this August!
Historic Salisbury Trolley Tour | Every Saturday
Historic Hall House | Every Saturday and Sunday
China Grove Roller Mill | First and Third Saturday of August
Old Stone House | Every Saturday and Sunday
Morgan Ridge Brewery | Every Saturday
New Sarum Brewing Company | First Saturday of August