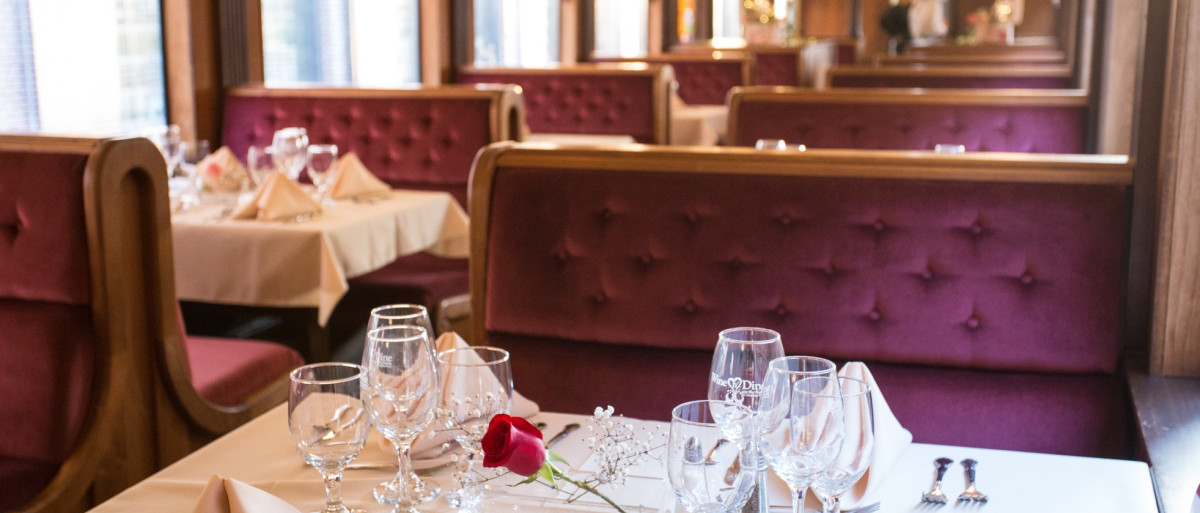 Celebrate the month of love with a visit to Rowan County! Check out our line up of events this February that you won't want to miss. Looking for more? Check out our entire event calendar here.
Blackbeard's Queen Anne's Exhibit at the N.C. Transportation Museum: This exhibit commemorates Blackbeard's notorious adventures along the N.C. coast. This is a traveling exhibit from the N.C. Department of Natural and Cultural Resources, and includes weaponry, tools and personal items recovered from Blackbeard's flagship, the Queen Anne's Revenge.  The exhibit is available with your regular museum admission. 
Exhibit Open January 16 - March 29, 2020
Deathtrap presented by Lee Street theatre: Comfortably ensconced in his charming Connecticut home, Sidney Bruhl, a successful writer of Broadway thrillers, is struggling to overcome a dry spell which has resulted in a string of failures and a shortage of funds. A possible break in his fortunes occurs when he receives a script from a student in the seminar he has been conducting at a nearby college—a thriller that Sidney recognizes immediately as a potential Broadway smash. Sidney's plan, devised with his wife's help, is to offer collaboration to the student for co-credit. Or is it? DEATHTRAP provides twists and turns of devilish cleverness and offers hilariously sudden shocks in such abundance that audiences will be spellbound until the very last moment.
January 23-25, 30-31 & February 1, 2020
Stuart Little presented by Piedmont Players Theatre youth theatre: This is the endearing classic about a mouse named Stuart Little who is born into an ordinary New York family.
The many adventures—both big and small—of Stuart Little are brought vividly to life in this story theatre presentation. The acting ensemble plays many human and animal roles in a series of delightful scenes that make up the marvelous maneuverings of a mild-mannered mouse trying to survive in a "real people's world".
January 31 & February 1, 7 & 8, 2020
Brewery Tours: New Sarum Brewing Company offers free brewery tours the first Saturday of every month. Morgan Ridge Railwalk Brewery offers a $10 brewery tour every Saturday that includes a pint of beer and souvenir glass (reservations preferred).
New Sarum Tour: February 1, 2020
Morgan Ridge Railwalk Tours: February 1, 8, 15, 22 & 29, 2020
Downtown Salisbury's Wine About Winter: Want to warm up with wine and a little wandering + shopping in Downtown Salisbury? Downtown Salisbury's signature wine tasting event, Wine About Winter, takes place throughout downtown in our bars, restaurants, specialty shops and boutiques. Tickets are purchased and will include a souvenir wine glass, wine bag, wrist band, and a tasting pass. Ticket holders get to sip and sample a variety of 20+ wines from around Rowan County and beyond. Plus, earn 2 FREE tickets to Wine About Winter when you book your overnight stay in Rowan County lodging during the event. Learn more on our package offers page.
February 7, 2020
Creative Habits exhibition at Waterworks Visual Arts Center: This limited time exhibit features three very different artists who each speak the language of natural habitats. "Last Seen" is a collection of photography by Lorraine Turi, which have been taken at the last place a species was seen in the wild before going extinct. Alix Hitchcock's works on paper focus on humans and animals, their relationships with each other and their natural environment. Adam Wensil, a mixed media sculptor, will share "The Guild House," a must see work of art depicting a 3D home where give named characters live and interact with each other.
Exhibit Open February 8 - May 16, 2020
Opening Reception February 14, 2020
Wine & Dine on the Rails at the N.C. Transportation Museum: This special Valentine's Day-themed offering features a cocktail hour inside the museum, with a special traveling exhibit on display, Blackbeard's Queen Anne's Revenge.  Cocktail hour will be followed by a leisurely train ride around our 60-acre historic site while you enjoy a three-course meal served by a top-rated chef aboard the train.
February 14 & 15, 2020
The Trip to Bountiful presented by Lee Street theatre: Carrie Watts, an elderly woman, who longs to escape the cramped Houston apartment where she lives with her protective son, Ludie, and her authoritarian daughter-in-law, Jessie Mae. Carrie wants to return to her beloved hometown of Bountiful, Texas, one final time before she dies. While Ludie is at work and Jessie Mae is at the drugstore, Carrie escapes to the bus station and befriends a young woman named Thelma. The new friends travel toward Bountiful together, but when Carrie arrives in nearby Harrison, Texas, she begins to learn that her beloved town isn't the same as she remembered it.
February 26 - 29 & March 5 - 7, 2020
Romeo & Juliet presented by Piedmont Players youth theatre: An age-old vendetta between two powerful families erupts into bloodshed.
A group of masked Montagues risk further conflict by gatecrashing a Capulet party. A young lovesick Romeo Montague falls instantly in love with Juliet Capulet, who is due to marry her father's choice, the County Paris. With the help of Juliet's nurse, the women arrange for the couple to marry the next day. The subsequent events lead the two families down a road of bloodshed and heartache.
February 21-22 & 28-29, 2020
Flat Tire Trio presented by Friends of RPL Free Concert Series: The Friends of Rowan Public Library present Flat Tire Trio. This band uses acoustic guitar, mandolin, electric and stand up bass to cover several genres, including bluegrass, blues, rock, and reggae.This free concert is open to the public, and all ages are welcome.
February 27, 2020
We can't wait to see you this winter in Rowan County! If you're looking for more events, check out our full event calendar.