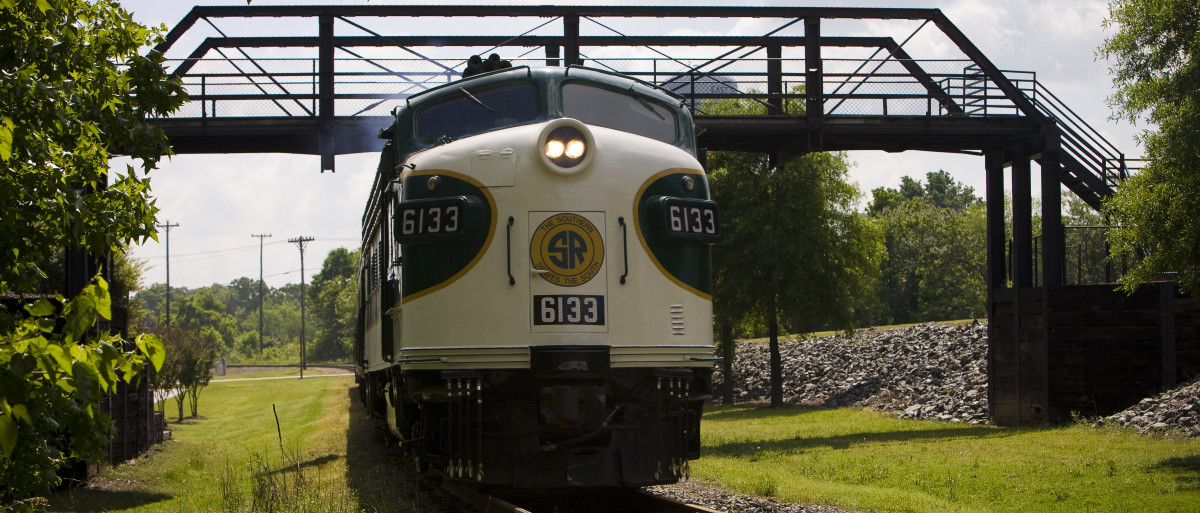 The official start of spring is on its way, which means it's time to get out of the house and venture to Rowan County. There's so much to see and do in Rowan County that we can't help but share. There's always plenty to do in Rowan County. Be sure to visit our full calendar of events to plan your trip to Rowan County, but in the mean time pencil us in for these 10 March events:
49 Days of Gratitude: A Celebration of Thanks –The 49 Days of Gratitude Program is celebrating the 70th anniversary of North Carolina's Merci Train car's arrival in Raleigh on February 8, 1949. The Merci Train was a gift to the people of the United States from the people of France, given in appreciation for their help during World War II. In addition to the museum exhibit, the 49 Days of Gratitude Celebration includes presentations by an author and the child of a holocaust survivor, an American Girl tea party, a Salute to Women in service, Merci Weekend, and much more. View the entire schedule of events.
March 1 - 30
Tuskegee Airmen Exhibit – A special traveling exhibit, Rise Above, will tell the story of the Tuskegee Airmen of World War II, the famed all-black fighting squadron who broke down barriers with their courage and determination. This mobile movie theater with 160-degree panoramic screen creates the feeling of being in the cockpit soaring above the clouds in a P-51c Mustang.
March 1 - 3         9 a.m. – 5 p.m.
Piedmont Players Youth Theatre presents "Hamlet" – In Denmark, Prince Hamlet finds himself involved in a conspiracy of power to the royal palace. Cruel uncle Claudius kills his brother and takes the power of the kingdom. After an encounter with the restless ghost of his murdered father, Hamlet feigns madness and plot to take vengeance. Considered among the most powerful and influential works of world literature, Hamlet is one of Shakespeare's most popular plays.
March 1 -2, 8 - 9                7:30 p.m.
Barbie's 60th Birthday – Celebrate Barbie's 60th Birthday at the North Carolina Museum of Dolls, Toys and Miniatures. Bradley Justice, a national award-winning Barbie collector, will host a special presentation about the history of Barbie and how she fits into our culture. There will be a special Barbie exhibit, as well as Barbie films!  
March 9                10 a.m.
Marsabit: Kenya's Hidden Treasure – The Center for the Environment at Catawba College will host Alberto Borges as he discusses his exploration, research and conservation of Kenya's remote North. Borges is a National Geographic Explorer, the Found of The Explorer's Club of Kenya, and a a TED speaker.
March 14                             6:30 p.m. – 8 p.m.
Genealogy Workshop – The Genealogical Society of Rowan County and the Edith M. Clark History Room of the Rowan Public Library will host a genealogy workshop. The workshop is free and open to the public.
March 16                             10 a.m.
Unity Through Art Exhibition at Waterworks Visual Arts Center – a brand new exhibit now open at WVAC featuring a selection of works in a variety of media by artists who identify as Latino or Hispanic.
March 1 – May 17            Gallery open M-F: 10 a.m. – 5 p.m., Sa: 10 a.m. – 2 p.m.
"Pure and Noble Spirit" presented by Salisbury Symphony – The Salisbury Symphony Orchestra will present a collection of pieces by Mozart, Mendelssohn and Prokofiev, featuring exciting pianist Solomon Eichner in his second Salisbury Performance. Tickets are on sale now!
March 23                             7:30 p.m.
Wind and Wings: The Science of Flight – This high-flying aviation event features displays and flight activities from the Wright Brothers Flyer to modern aircraft. This is a family friendly event and will be held at the North Carolina Transportation Museum.
March 23                             9 a.m. – 5 p.m.
Montgomery Store Bluegrass Jam – For more than 12 years musicians from all over the region have gathered at the old 1840 general store in Gold Hill on Friday evening to swap tunes, compare instruments and entertain those who love to listen to Traditional Bluegrass and Old Time Music.
Every Friday                        6 p.m.