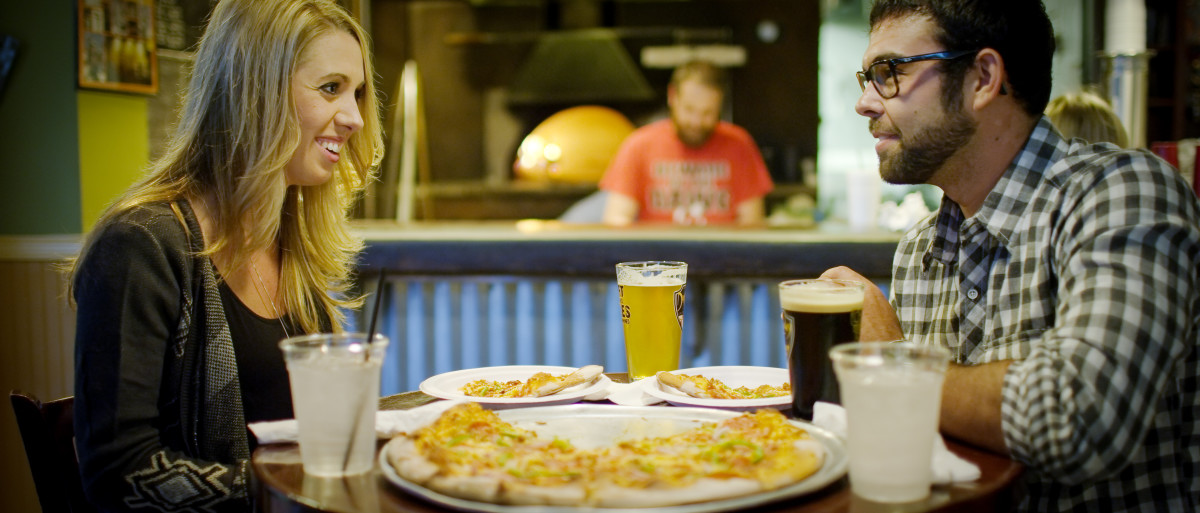 We're not letting the chilly temps hold us back in Rowan County! Check out our line up of events this March that will be fun for the entire family. Looking for more? Check out our entire event calendar here.
The Trip to Bountiful presented by Lee Street theatre: Carrie Watts, an elderly woman, who longs to escape the cramped Houston apartment where she lives with her protective son, Ludie, and her authoritarian daughter-in-law, Jessie Mae. Carrie wants to return to her beloved hometown of Bountiful, Texas, one final time before she dies. While Ludie is at work and Jessie Mae is at the drugstore, Carrie escapes to the bus station and befriends a young woman named Thelma. The new friends travel toward Bountiful together, but when Carrie arrives in nearby Harrison, Texas, she begins to learn that her beloved town isn't the same as she remembered it. 
March 5 - 7, 2020
Tickets on sale now
Brewery Tours: Join our two original breweries for their Saturday tours. Learn the ins and outs of brewing, what makes their product an original and even have a taste for yourself.
New Sarum Brewing Company: March 7, 2020
Morgan Ridge Railwalk Brewery: March 7, 14, 21 & 28, 2020
At the Throttle at the N.C. Transportation Museum: It's time for you to be "At the Throttle" of an authentic, restored, coal-fired steam locomotive, Jeddo Coal #85, also known as "Mack". No previous locomotive experience is required. The program is a unique opportunity for rail fans to live their dream of running a steam engine, taking a trip back in time to the golden age of railroading.  A qualified engineer will be in the cab at all times, but participants will enjoy a full half hour operating the engine (following a safety orientation), take home a certificate and a souvenir hat.
March 7, 14, 21 & 28, 2020 This event has been cancelled
Tickets on sale now
Rumors presented by Piedmont Players: At a large, tastefully-appointed Sneden's Landing townhouse, the Deputy Mayor of New York has just shot himself. Though only a flesh wound, four couples are about to experience a severe attack of Farce. Rumors will be presented at the Meroney Theatre.
March 5 - 7 & 11 - 14, 2020
Tickets on sale now
St. Patrick's Dinner Train at the N.C. Transportation Museum: Wear something green and bring your Irish cheer for a St. Patrick's Day-themed dinner and train ride around our historic site featuring wine and craft beers, all brought to you by the N.C. Transportation Museum Foundation.
March 14, 2020  This event has been cancelled
Tickets on sale now
Dream of America presented by the Salisbury Symphony: Drawing attention to our nation's heritage as a "nation of immigrants," this performance will include Peter Boyer's powerful and moving symphony/multimedia collaboration "Ellis Island: Dream of America," as well as Dvorak's "New World Symphony."
March 14, 2020 This event has been postponed until May 2020
Tickets on sale now
Now Are the Foxes presented by Lee Street theare: Lee Street theatre's SPOTLIGHT Series presents Now Are the Foxes Improv Comedy. Made up of the best actors, improvisors and comedians in the area, this show brings a unique and hilarious style.
March 14, 2020 This event has been postponed
Wind and Wings The Science of Flight Exhibit at the N.C. Transportation Museum: This high-flying aviation event features displays and flight activities from the Wright Brothers Flyer to modern aircraft of today. Enjoy flight simulators, special career speakers and much more!
March 21, 2020 This event has been cancelled
Blackbeard's Queen Anne's Exhibit at the N.C. Transportation Museum: This exhibit commemorates Blackbeard's notorious adventures along the N.C. coast. This is a traveling exhibit from the N.C. Department of Natural and Cultural Resources, and includes weaponry, tools and personal items recovered from Blackbeard's flagship, the Queen Anne's Revenge.  The exhibit is available with your regular museum admission. 
Exhibit Open March 1 - 29, 2020     This exhibit is closed for the duration
Creative Habitats Exhibition at Waterworks Visual Arts Center: Creative Habitats is Waterworks Visual Art Center's spring exhibition. The exhibition features work of three different artists who each speak the language of natural habitats. The collection will include photography, works on paper and mixed media sculpture.
March 1 - May 16, 2020
We can't wait to see you this March in Rowan County! If you're looking for more events, check out our full event calendar.