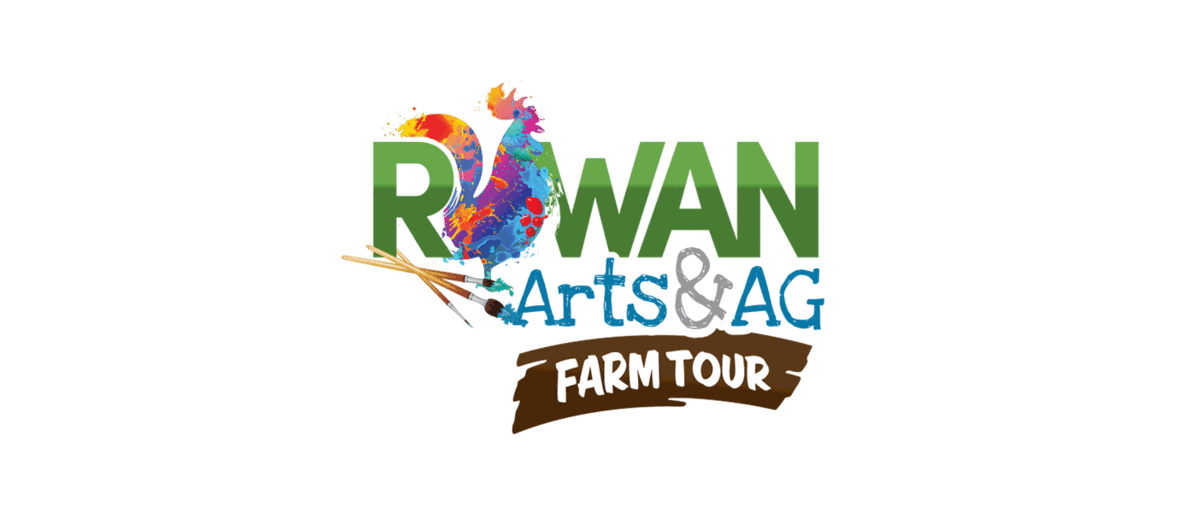 You've probably noticed we're pretty proud of our agricultural roots. To us there's nothing better than remembering where you came from, that's why our community celebrated Rowan Arts & Ag. We're fusing our agricultural history with our thriving arts community into one celebration to show off what makes Rowan County an original.
Get to know Rowan County, its artists and its farms during the Rowan Arts & Ag Farm Tour June 1 & 2. This unique two-day event allows visitors to take a self-guided tour of 15 stops, including 12 farms throughout Rowan County. Several participating farms will feature special tour activities and exhibits. While visiting the farms you'll be able to learn the ins and outs of each farm, as well as see artists demonstrating and showing their works. You'll find everything from hand-crafted jewelry, decorative glass, photography, fiber, leather, mixed media, metal works, sculpture, wood, clay, watercolor, drawings and decorative arts. 
This event is free to the public and is suitable for the entire family Don't forget your cooler for packing with fresh produce and other tasty treats from the farms!
The following Rowan County farms will be participating in the Rowan Arts & Ag Farm Tour:
Back Creek Farm – Mt. Ulla
Cauble Creek Vineyards – Salisbury
C&M Farm – Mt. Ulla
Correll Farms – Cleveland
Elium Berry Farm – Salisbury
Emerald Rose Horse Farm – Salisbury
4S Farm – Salisbury
Morgan Ridge Vineyards & Brewhouse – Gold Hill
Patterson Farm Market & Tours – Mt. Ulla
Renn Bee Farm – Salisbury
Rowan Country Life Museum – Mt. Ulla
Saving Grace Farm – Salisbury
Twin Creek Farm – Salisbury
West Rowan High School FFA - Mt. Ulla
West Rowan Farm, Home & Garden - Mt. Ulla
For more information, visit the Rowan Arts & Ag Farm Tour website.