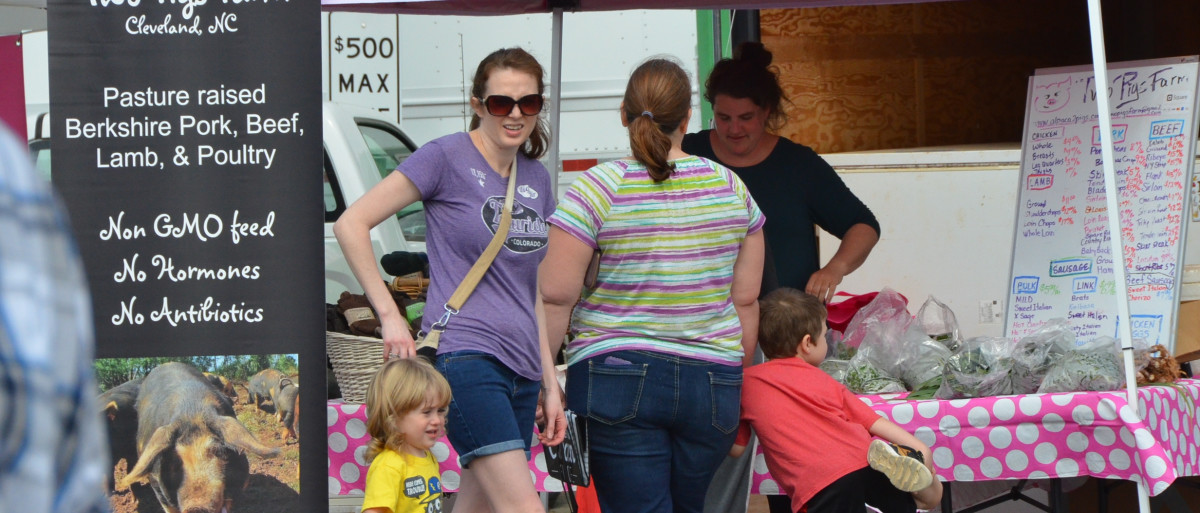 It's time to get fresh, because the Salisbury/Rowan Farmers Market is back! Be sure to note this year's new location on South Main Street to find this year's crop of vendors with their local produce, meat, flowers, plants and crafts. 
Because of upcoming construction at Bell Tower Park, the market has moved to 520 S. Main St., in the parking lot next to Sidekick Karate. Hours will remain the same, 8 a.m. to noon on Saturdays. It's a good idea to bring cash; some vendors accept credit cards and checks, but others may not.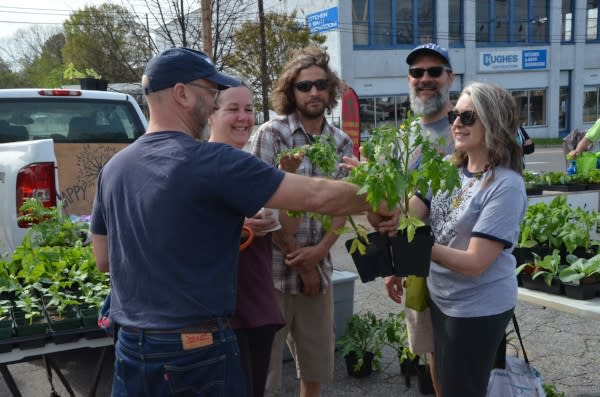 For many, the Farmers Market is a routine Saturday morning destination – a favorite place not only to shop and support local farmers and crafters, but to mingle with old friends and make new ones.
Although new vendors may be joining as the market continues, here's the list of those signed up to participate as the market gears up:
All Grown Up – Lettuces, herbs, tomatoes and more
Better Loafing Artisan Bread Company – Variety of baked breads and sweet treats
Correll Farms – Lettuces, greens, squash, tomatoes, asparagus, kohlrabi, onions, potatoes, peppers and more, in season
Downing Farm – Variety of fresh vegetables
How Sweet It Is – Baked goods including cookies, muffins, pound cakes, rolls, pies and coffee cakes
Hutchens Homestead – Vegetables, eggs and poultry
Larry Pruitt – Greens, turnips, apples and sweet potatoes
Lee's Fresh Flowers & Vegetables – Flowers, plus lettuces, herbs, radishes, sugar snap peas, bok choy, Napa cabbage and more
McCombs Cheese – Pimiento chesses in various flavors
McGillin's Fruitcakes – Fruitcakes based on an Irish wedding cake recipe
Miller Produce – Sweet corn, strawberries, seasonal items including tomatoes, cantaloupe, potatoes, peppers, beans, cabbage and more
Off Grid and In Color – Pork and chicken
Spring Lake Farm – Lettuces, herbs and greens
Teachers Can Too – Jellies, including the original Cheerwine Centennial Jelly
The Soap Shack – Goat's milk soap, bath bombs, lotion and personal care products
Thomas Family Farm – Pork, beef and chicken
Treehouse Soaps – Soaps from special ingredients including natural clay, avocado and more
Twin Oak Farm – Strawberries, tomatoes, squash, potatoes, green beans, squash and corn
Two Pigs Farm – Variety of pork, chicken and sausages, plus fresh eggs (Two Pigs Farm owner Chase
Reynolds also will have his Rustic Roots food truck at the market regularly, offering items made with ingredients from the farm and other local sources)
Upside Down Farms – Shiitake mushrooms, cider, handmade bird houses and other original items
Call 980-643-8863 for more information or visit www.salisburyfarmersmarket.com.