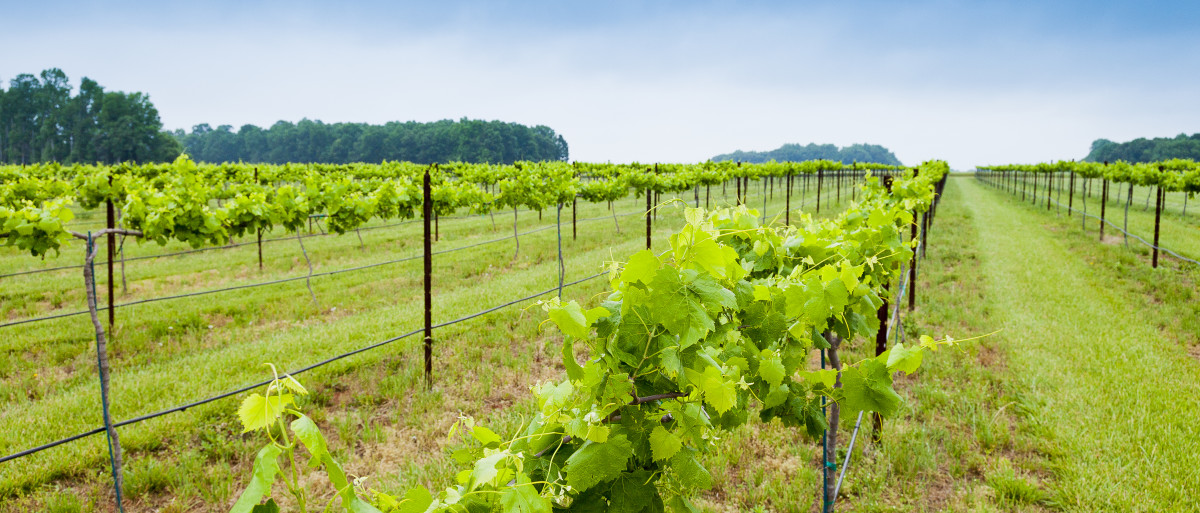 September is Wine and Grape Month in North Carolina, and what better place to celebrate than Rowan County! We have four original wineries all within a short distance of one another. We're rich in agricultural history, which makes us the ideal spot for grapes, wine and of course, celebration. Have you visited our Rowan County wineries? If you have, you know they're worth talking about. If not, we love a good opportunity to brag about them!
Cauble Creek Vineyard
Cauble Creek Vineyard prides themselves as being North Carolina's 100th winery! They are an estate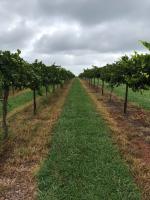 vineyard specializing in Muscadine wines and offering a selection of dry wines from North Carolina grown European varietals. Their tasting room offers wine tastings, as well as a wonderful selection of locally made food and gift items. They'll make you feel right at home and leave you wanting to come back every weekend! Cauble Creek hosts many unique events throughout the year, including their wine & paint, yoga in the vineyard and their annual "Pick Your Own Grapes" event. They'll also serve as the perfect backdrop to your private parties. The winery is open Thursday through Sunday for daily tastings! Learn more about Cauble Creek Vineyards on their website.
Douglas Vineyards
Douglas Vineyards is a family-owned winery located in beautiful Kannapolis, NC. Douglas is not your typical winery. When you visit Douglas, you're not just indulging in delicious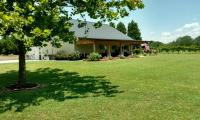 wine, you're becoming a member of the family. They affectionately refer to their winery as the "D" and love to make people feel welcome in their favorite place. Get to know Douglas Wines through their daily wine tastings! The vineyard is open Fridays, Saturdays and Sundays. They host a multitude of public and live music events, as well as private parties. Learn more about Douglas Vineyards on their  website.
Morgan Ridge Vineyards
Morgan Ridge Vineyards is great place for wine connoisseurs or craft beer fanatics! Their vineyard and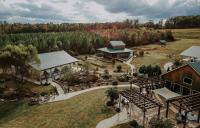 on-premise winery offer daily tastings of their wine. They serve lunch daily, and have special Friday night dinners (all meals require reservations). They host numerous events and live musical performances throughout the year. You can even join them every other Friday for Feel Good Friday Lunch and Learn Cooking Demonstrations! Morgan Ridge Vineyards is open Tuesday through Sunday. If you'd like to learn more about Morgan Ridge Vineyard's beer offerings, be sure to visit Morgan Ridge Railwalk Brewery and Eatery in downtown Salisbury. Learn more about Morgan Ridge Vineyards on their  website.
Old Stone Winery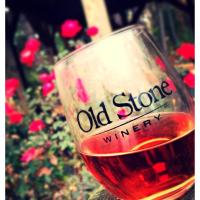 Old Stone Winery is anything but ordinary. Their hand-crafted wines are available in their tasting bar, tank rooms and outdoor pavilion. They currently grow 20 acres of Muscadine grapes in their vineyard. They also source wine grapes locally to create other signature wines. If you fall in love with their wines, you can even join their wine club for special offers on your favorite wines! Old Stone offers locally made cheese and chocolates to create the perfect wine pairing. Old Stone is open Tuesday through Sunday and offers daily tastings! Learn more about Old Stone Winery on their website.
We know all of our original wineries sound like a treat, and it's impossible to choose where to celebrate North Carolina Wine and Grape Month! We feel your pain, but lucky for you, you don't have to choose! Rowan County is celebrating the accomplishments of our wineries during Wine and Grape Month by hosting the annual Harvest Winery Tour! Our Harvest Winery Tour runs select Saturdays in September. Each Saturday we will transport you on the Historic Salisbury Trolley to our original wineries for tastings and tours. Two wineries will be visited each Saturday. Tickets are $25 and include transportation, tours and tastings. For more information or to sign up, visit our website or call 704-638-3100.