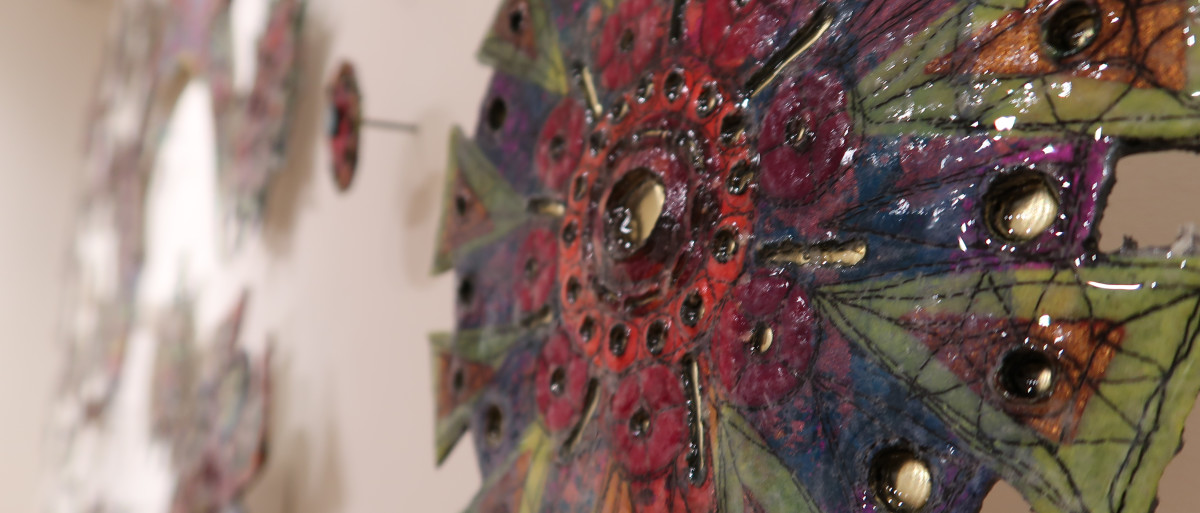 Hungry for engaging activities that will keep you out of the cold? Fill your plate with arts and history this winter at these indoor exhibits and performances in Rowan County, North Carolina. 
Waterworks Visual Arts Center
These exhibits are open now through February 3, 2018. Gallery Hours are Monday - Friday from 10:00 a.m. - 5:00 p.m. and Saturday from 10:00 a.m. -  2:00 p.m. 
Slice of History: Commemorating the Life and TIMES of Ben Martin
Stanback Gallery Hall and YPG Gallery
Selected photographs on loop from Kathryn Leigh Scott
In Stitches by Susan Lenz
Norvell Gallery
Large-scale fiber works inspired by historic stained glass windows
Go To... Go By... by Carolyn Ford
Osborne and Woodson Galleries
An amazing series of low-relief carved clay works depicting the artist's stories of places she has traveled and modes of transportation
Salisbury Symphony
Big Band Bash
Saturday, January 6, 2018 at 6:30 p.m. in Keppel Auditorium at Catawba College
Celebrate the first ladies of swing at the Salisbury Symphony's annual Big Band Bash. Enjoy a concert in Hedrick Auditorium followed by dinner and dancing in the Crystal Ballroom.
The 4th and Fiedler's Finest
Thursday, January 18, 2018 at 7:30 p.m. in Keppel Auditorium at Catawba College
Enjoy an evening of Beethoven's Symphony No. 4 and other popular classics
North Carolina Transportation Museum
The museum is open Tuesday through Saturday from 9:00 a.m. - 5:00 p.m., Sunday from 12:00 p.m. - 5:00 p.m., and closed on Monday.​
How the West was Won: Trains and the Transformation of Western NC
This exhibit tells the story of the coming of the railroads after the Civil War and the impact they had on the life, economy, culture, folklore, music and landscape of the mountains. Using videos, narratives, historic photos and artifacts, visitors can view the history of rail in Western NC and learn about the high drama in construction, the dangers of building a railroad grade and the despair that came with the loss of so many lives on the railroad. This exhibit is open now through February 28, 2018.
Blackbeard's Queen Anne's Revenge 1718
To commemorate the 300th anniversary of Blackbeard's adventures along the North Carolina coast, the NC Department of Natural and Cultural Resources offers a traveling exhibit that includes weaponry, nautical tools, and personal items recovered from his wrecked flagship, the Queen Anne's Revenge. This exhibit opens January 17, 2018 and ends February 27, 2018.