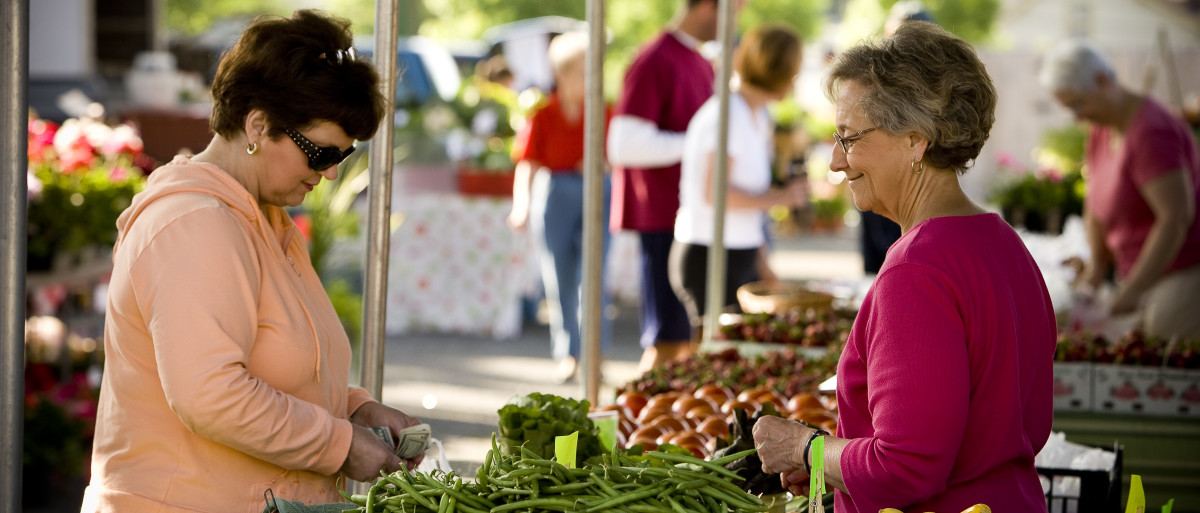 Social distancing may be preventing our farms and farmer's markets from opening, but that doesn't mean you can't get your hands-on fresh Rowan County produce! Many of our Rowan County farmers are offering special options to access their local meat, flowers, fruits, vegetables and more.
PRODUCE:
Correll Farms: Correll Farms has their Farm Stand open Saturdays from 10 a.m. – 2 p.m. Right now they typically have lettuce, collards, kale, bok choi, koji, spring onions, fresh garlic, swiss chard, mustard greens, asparagus and Taltons farm fresh. They will also have a large selection of bedding plants and hanging baskets from the West Rowan FFA. If you're looking for delivery options, they have a few spots left in their Old Fashion Home Delivery Program that will run for the next 15 weeks. Check their Facebook page for weekly updates, shopping options and products available.
1185 Woodleaf Barber Road Cleveland, NC  | 704.202.9678
Miller Produce: Mike's produce stand will be open Friday from 10 a.m. – 6 p.m. and Saturday 10 a.m. – 4 p.m. They will have plants including tomato, squash, cucumber, pepper and basil. They will also have a limited number of strawberries. Check their Facebook page for weekly updates, shopping options and products available
2198 Miller Road China Grove, NC | 704.202.5591
Lee's Fresh Flowers & Vegetables: Lee has flowers and is ready to make you a gorgeous bouquet. Give her a call and she'll help you set up a way to safely pick up your flowers.
704.640.4399
Downing Farms: Downing Farms is still open for business via Facebook or their website. They also offer a self serve vegetable cart at the farm. Stop by, get what you need and deposit your payment in the box. They have eggs, lettuce, spinach, Swiss chard and radishes currently, along with some spices and plant and flower starts.
1270 Kluttz Road Salisbury, NC | 980.622.8142
Patterson Farm: Patterson Farm's market is open for the season, Monday – Saturday, 9 a.m. – 6 p.m. and Sunday, 10 a.m. – 6 p.m. On Tuesdays from 8 a.m. – 10 a.m. they have designated for seniors 55 and older, and senior citizens receive 10% off their purchase all day. They offer a variety of jellies, jams, salsas, meat, produces and of course, strawberries. They are offering marketing shopping, online ordering, curbside pick-up, as well as drive thru strawberry service. Check out their Facebook page for all of their newest products and up to date information.
10390 Caldwell Road Mount Ulla, NC | 704. 797.0013
MEAT:
Two Pigs Farm: Two Pigs Farm is offering curbside pickup on Saturdays 10 a.m. – 12 p.m. and will deliver orders on Tuesday and Thursday anywhere in Rowan County. You zip code determines delivery day for your area. Order items from the online store or use the shop now button on their Facebook Page.
740 Hewitt Road Cleveland, NC | 704.640.3031
Off Grid In Color: Off Grid in Color offers local meat that is sustainably raised with the environment in mind. OGIC is offering preorders, pickups and deliveries. Place your order on this link, once your order is placed, you will receive an invoice. If you prefer to pick up your order, place your order by 9 p.m. on Friday and pick up on Saturday.
733.220.4551