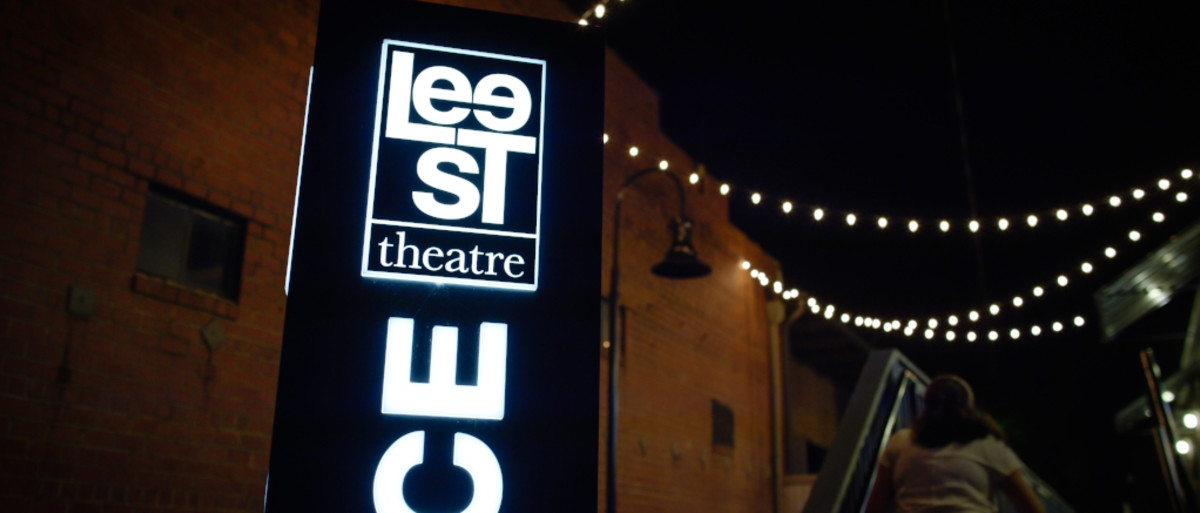 You may have noticed that in Rowan County art is more than a tourist attraction. It's part of our culture and creative spirit of individualism. Our sculpture show, local theater performances and live music make Rowan County an original destination for the arts.
One of the major components of the success of our art community is our three local theaters, the Norvell Theatre, the Mereoney Theatre and Lee Street theatre. Lee Street theatre recently announced their 2019-2020 show schedule, AND announced that tickets for the ENTIRE season will be on sale June 1!
Lee Street theatre was established in 2008 with the goal of the development and presentation of original, challenging, and entertaining performance art to the community. They were honored in 2017 by being ranked second among the "Ten Best Places for Live Theatre" in North Carolina and was named No. 1 for the 2018 ROCO Gold Award for Local Favorite Theater.
Rod Oden, Executive Director for Lee Street theatre says, "There's something for everyone, and its going on all the time!"  
Lee Street theatre's upcoming season is being divided into four parts, embracing four different types of performing arts, and providing something for all levels of artistic appreciation.
Main Stage Series
Lee Street theatre's Main Stage Series brings you everything you'd expect from performing arts, and more. This year's exciting, engaging 8-show season includes side-splitting comedy, thought-provoking drama and family-friendly musicals.
Crimes of the Heart | By Beth Henley | August 15-17 and 22-24
The three Magrath sisters have gathered to await news of the family patriarch, their grandfather, who is living out his last hours in the local hospital. Their troubles, grave and yet, somehow, hilarious, are highlighted by their priggish cousin, Chick, and by the awkward young lawyer who tries to keep Babe out of jail while helpless not to fall in love with her. In the end the play is the story of how its young characters escape the past to seize the future—but the telling is so true and touching and consistently hilarious that it will linger in the mind long after the curtain has descended.
Kimberly Akimbo | By David Lindsay-Abaire | September 26-28 and October 3-5
Set in the wilds of suburban New Jersey, Kimberly Akimbo is a hilarious and heartrending play about a teenager with a rare condition causing her body to age faster than it should. When she and her family flee Secaucus under dubious circumstances, Kimberly is forced to reevaluate her life while contending with a hypochondriac mother, a rarely sober father, a scam-artist aunt, her own mortality and, most terrifying of all, the possibility of first love.
Vanya and Sonya and Marsha and Spike | By Christopher Durang | November 2-9 and 14-16
Middle-aged siblings Vanya and Sonia share a home in Bucks County, PA, where they bicker and complain about the circumstances of their lives. Suddenly, their movie-star sister, Masha, swoops in with her new boy toy, Spike. Old resentments flare up, eventually leading to threats to sell the house. On the scene are sassy maid Cassandra, who can predict the future, and a lovely young aspiring actress named Nina, whose prettiness somewhat worries the imperious Masha.
Deathtrap | By Ira Levin | January 23-25 & 30- Feb 1
Comfortably ensconced in his charming Connecticut home, Sidney Bruhl, a successful writer of Broadway thrillers, is struggling to overcome a dry spell which has resulted in a string of failures and a shortage of funds. A possible break in his fortunes occurs when he receives a script from a student in the seminar he has been conducting at a nearby college—a thriller that Sidney recognizes immediately as a potential Broadway smash. Sidney's plan, devised with his wife's help, is to offer collaboration to the student for co-credit. Or is it? DEATHTRAP provides twists and turns of devilish cleverness and offers hilariously sudden shocks in such abundance that audiences will be spellbound until the very last moment.
The Trip to Bountiful | By Horton Foote | February 27-29 and March 5-7
Carrie Watts, an elderly woman, who longs to escape the cramped Houston apartment where she lives with her protective son, Ludie, and her authoritarian daughter-in-law, Jessie Mae. Carrie wants to return to her beloved hometown of Bountiful, Texas, one final time before she dies. While Ludie is at work and Jessie Mae is at the drugstore, Carrie escapes to the bus station and befriends a young woman named Thelma. The new friends travel toward Bountiful together, but when Carrie arrives in nearby Harrison, Texas, she begins to learn that her beloved town isn't the same as she remembered it.
The Curious Incident of the Dog in the Night-Time | By Simon Stephens | April 16-18 and 23-25
15-year-old Christopher has an extraordinary brain: He is exceptional at mathematics but ill-equipped to interpret everyday life. He has never ventured alone beyond the end of his road, he detests being touched, and he distrusts strangers. Now it is 7 minutes after midnight, and Christopher stands beside his neighbor's dead dog, Wellington, who has been speared with a garden fork. Finding himself under suspicion, Christopher is determined to solve the mystery of who murdered Wellington, and he carefully records each fact of the crime. But his detective work, forbidden by his father, takes him on a thrilling journey that upturns his world.
Death of a Salesman | By Arthur Miller | June 4-6 and 11-13
Chronicles the last days in the life of Willy Loman, a man who has spent more than three decades in sales and now, in his early sixties, finds his numbers—and his mind—slipping. Biff, his 34-year-old son, is out of work and running out of options. Happy, two years younger, compulsively exaggerates his own accomplishments. Willy's devoted wife, Linda, supports him unconditionally, but her constant encouragement cannot keep him moored to reality. Willy is literally haunted by the past, and visions of happier days and lost opportunities continually intrude as he struggles to make sense of the present moment. At heart, this is the story of the members of this American family's love for each other, and Willy's corrosive love for the American Dream.
The Old Man and the Old Moon | By Pigpen Theatre Co. | July 16-18 and 23-25
The Old Man has kept his post as the sole caretaker of the moon for as long as he (or his wife, the Old Woman) can remember. When she is drawn away by a mysterious melody sparking memories of their shared past, the Old Man must decide between duty and routine or love and adventure. Luckily for audiences everywhere, he chooses the latter, and what follows is an imaginative sea-faring epic, encompassing apocalyptic storms, civil wars, leviathans of the deep, and cantankerous ghosts, as well as the fiercest obstacle of all: change.
LIVE! @LST
Lee Street theatre's LIVE! @LST brings you the best in local, regional and nation offerings in concert selections.
Exact concert artists and dates with times will be released on June 1, keep a look out for details on the various local and regional artists Lee Street will be offering!
Lee Street's SPOTLIGHT Series
Lee Street theatre's SPOTLIGHT Series features the return of the in-demand one-night events. These events include 10-minute scenes, IMPROV comedy and one-weekend shows, solo concerts and more!
A few of the many groups and events they will offer include:
Improv Night | Lee Street's Own, "Now Are the Foxes!" | August 31
Lee Street's 10-by-10-Minute Play Festival | September 6-8
Lee STreet's Rocky Horror Picture Show Party and Monster's Ball | October 19
Improv Night | Catawba College's "Where Are the Diamonds?" | November 23
The Eight: Reindeer Monologues (Mature Audiences) | December 5-8
CFA/LST Voices from the Margin Presentation | February 6-9
Improv Night | Lee Street's Own, "Now Are the Foxes!" | March 14
Improv Night | Catawba College's "Where Are the Diamonds?" | May 2
Reading with Response
Lee Street theatre's new initiative brings together Lee Street and local/regional playwrights to foster and develop new works for the region. This is a mutually collaborative effort to assist playwrights to further enhance the quality of a script, while developing a local audience who enjoys watching the process of playscript-creation. The audience and author participate in reader's theatre presentations, workshopping and maybe even a Lee Street theatre produced production!
Reading and Response Production 1 | "JUST OUR LUCK" | Written by Salisbury Local Playwright, Tony Moore
Reading Round 1 - September 15 @7:00PM
Reading Round 2 - December 15 @7:00PM
Workshopped Presentation - June 19 & 20 @7:30PM
After the untimely death of their parents, siblings Austin, Noah, and June take up residence together in an effort to band together. Just Our Luck is a romantic comedy showcasing the unlucky love lives of this trio and how the bonds of family are put to the test. This fast-paced, sit-com style comedy gives its audience a glimpse into one afternoon on the worst possible day for love in this family's home

We encourage you to find your favorite way to experience the feeling at Lee Street theatre this upcoming season!  For more information about their productions, please visit their website. To purchase tickets for the upcoming season, please visit their ticketing website.