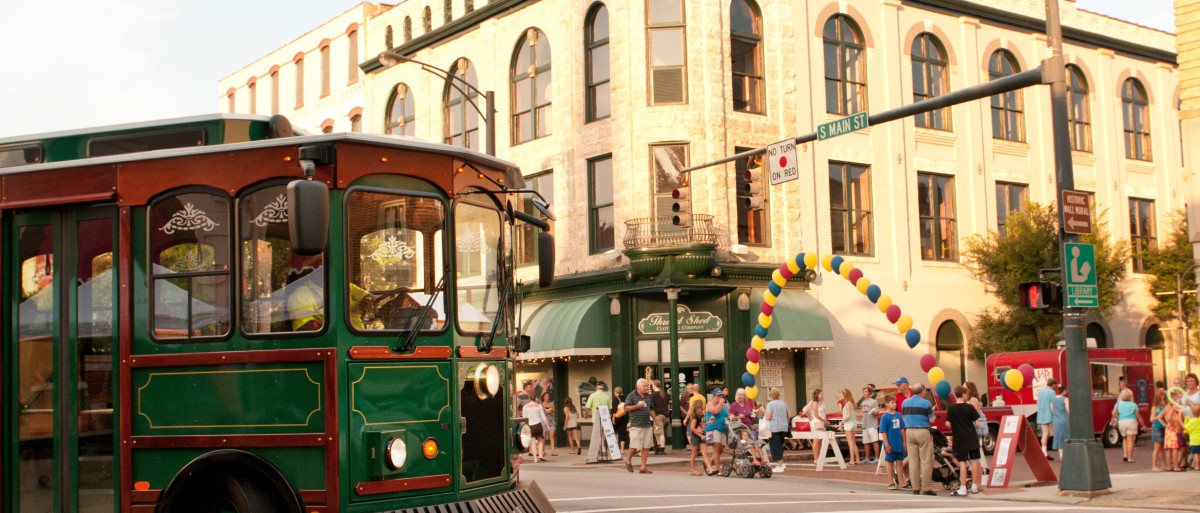 Labor Day Weekend is coming, and long weekends are made for exploring! Whether it's your first visit or your fortieth, Rowan County can give you the original weekend experience you've been looking for. We have art, culture, history, breweries + wineries, parks and so much more. We've come up with a few tips to help you plan the perfect long weekend getaway to Rowan County.
Set Up Camp: If you're coming from out of town, you'll want to establish your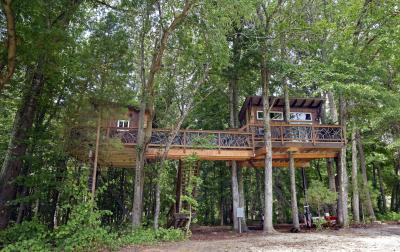 home-place for the weekend. From hotels, B&B's to treehouses, we've got an original place for you to lay your head! If this were our weekend, we'd pick one of the amazing Air BnB properties available in the heart of Downtown Salisbury, or if you're looking for a little adventure, climb 25 feet up in the trees at the Cherry Treesort Properties. For a full listing of lodging please visit our website. 
Eat Good Food: Once you've settled in, you'll want to start checking out Rowan County dining. We know it'll be hard to narrow down where to go, there's too many local choices!  If you're looking for a date night style spot, we recommend grabbing a glass of wine and dinner at Morgan Ridge Vineyards in Gold Hill, or enjoying some Cuban flare and cocktails at Mambo Grill & Tapas in Downtown Salisbury. If the kids are along, try Faith Soda Shop in Faith, or try the best mouth-watering brisket east of the Mississippi at The Smoke Pit in Downtown Salisbury. We promise there's something for everyone and every palate.
Experience: Be sure to experience just how special Rowan County is through one of our events during the long weekend. Catch live bluegrass music at the Montgomery Store Bluegrass Jam on Friday night in Gold Hill. Hop on board our historic trolley to experience Rowan County's original wineries during the Harvest Winery Tour on Saturday. Or if you're looking to stay downtown, take a tour of the Morgan Ridge Railwalk Brewery and learn just how their artisan beers are crafted.
Learn Something New: Make your mother proud and learn something new while you're in town!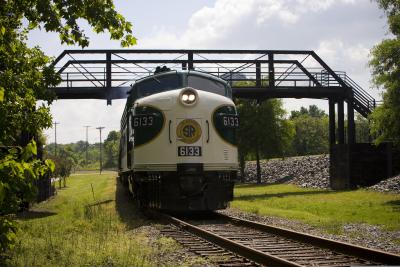 Whether you're into art, history, or nature, we can keep your brain busy! If you're looking for history, try our Historic Salisbury Trolley Tour, the North Carolina Transportation Museum, or a tour of the Historic Hall House. If art is what you came for, check out Waterworks Visual Arts Center, or follow the path of the Salisbury Sculpture Show, and be sure to catch some live music while you're in town. If you're looking to learn from the great outdoors, try taking a tour at Patterson Farms to learn where your food comes from and how it makes its way to your dinner table.
Take A Walk in the Park: Deeps breaths of fresh air are essential to a successful weekend getaway. Rowan County has more than 15 parks that are suitable for all ages. If a hike and a picnic sounds like a good day, head to Dunn's Mountain Park for bird watching, a short hike and bring along a picnic. If the kids need more activity, Dan Nicholas Park is your place. The 425-acre park offers a lake for paddle boating and fishing, Rowan Wildlife Adventures, a water plaza, playgrounds, miniature golf, gem mining and more!
Get Up Close and Personal [with the animals]: A trip to Rowan County wouldn't be complete without a trip to Lazy 5 Ranch. This privately-owned exotic animal drive thru park offers a three-and-a-half-mile safari that exposes you to more than 750 animals from six different continents. If you're looking for a different kind of zoo dedicated to the conservation and education of all threatened and endangered species, try out Tiger World. You'll have the opportunity to see animals in a natural setting and observe them running, playing, swimming, eating and sleeping.
Be Active: If you bring your bike along, be sure to hop on the Bicycling Rowan County 226-mile system that links cities, towns, points of interest and recreational areas via lightly traveled roads favored by local bicyclists. If you're looking to combine activity and learning, the NC Gold Trail is for you. Hike the Gold Hill Mines & Historic Park and explore the Gold Hill Rail Trail to learn about the NC Gold Rush and the significance it played in US history.
Relax + Reflect: Take some time to reflect on your trip to Rowan County, and plan your next visit over a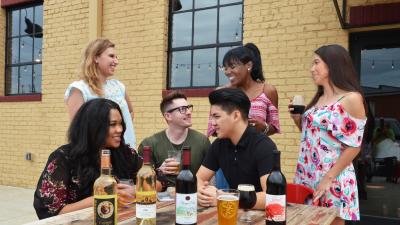 glass of wine or beer. Rowan County has quiet countryside wineries and bustling downtown breweries. New Sarum Brewing Company and Morgan Ridge Railwalk Brewery are serving up local craft beers. Or head outside of town and visit Douglas Winery, Cauble Creek Vineyard, Old Stone Winery, or Morgan Ridge Vineyards.
Take Something with You: No trip is a success without a souvenir! Grab some local produce, flowers, bread or homemade soap from the Salisbury Rowan Farmers' Market. While you're near Downtown Salisbury, take a stroll through our one of a kind boutiques and gift shops, like Critter's, Stitchin' Post, or 3jems boutique. If you're lucky, you may even see Sasha kitty while at Stichin' Post. Of course, don't forget to take something back to your friends! We suggest stopping by Huffman's Peaches and Produce for some apples and all sorts of yummy finds for everyone.
Let us know: Let us know how your Rowan County experience was by tagging us on Facebook, Instagram or Twitter and use the hashtag #VisitRowanCounty. We can't wait to hear about your original weekend!
Rowan County is ready to make your long weekend and visit unforgettable. Activities, relaxation, and good food are sure to make your soul smile. We've got something for everyone!