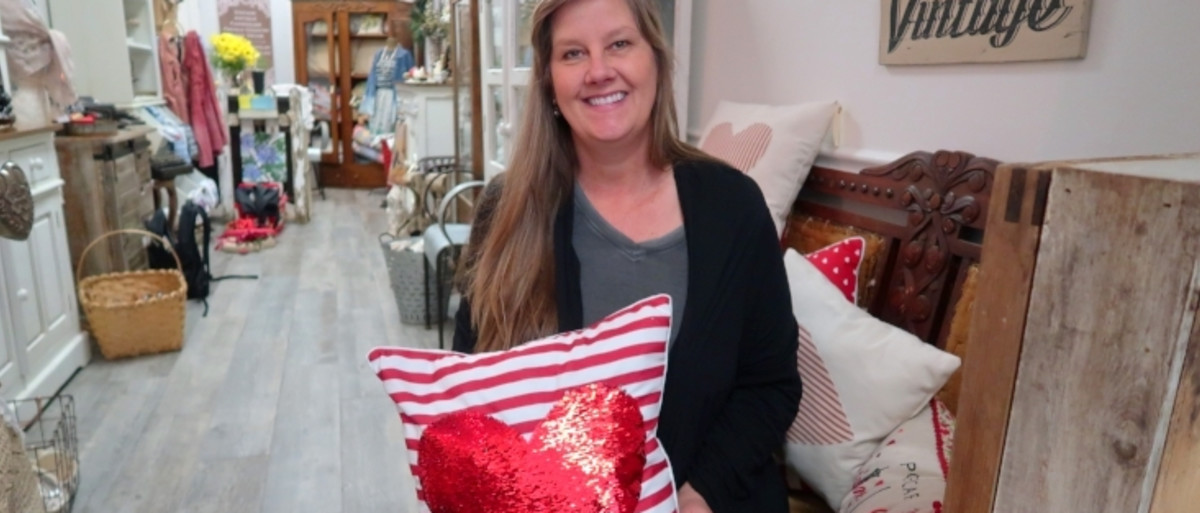 Not everyone is overjoyed about discovering 11 pounds of random buttons or a worn coin purse at an estate sale, but Barbara Wagoner Fuller calls this hitting the jackpot.
With a creative flair all her own, she can turn almost any vintage find into a piece of jewelry or home accent to sell at her downtown Salisbury shop, The Brown Eyed Suzy. The place is packed with unique, handmade jewelry, gift and decor items that are trendy, but with an antique look. From jewelry to plaques to her signature pillows, most items are one-of-a-kind, although she does carry products such as candles and soaps from outside vendors.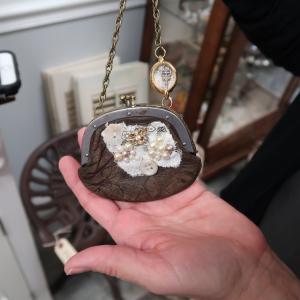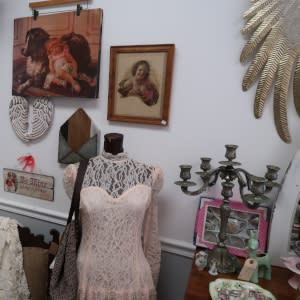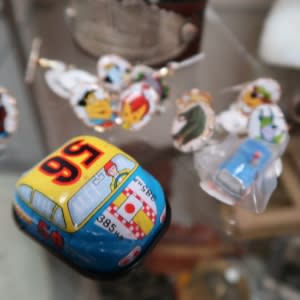 "I try to make everything original, so that you can't go to the next boutique and find it," Fuller explained. Whether she's re-purposing a vintage blouse or making a scrapbook from a couple's old love letters, she adds her own style to each and every piece.
Fuller opened The Brown Eyed Suzy in October 2016 and currently operates it as a side venture with the help of her daughter, Amanda, whose childhood nickname inspired the shop's name. Amanda is a senior at Catawba College, where her mom works weekdays in the IT department.  
"I feel like I never sleep," said Fuller, who spends nights and weekends creating pieces to sell in the shop. "As soon as I get home, I start creating. I feel like my mind never stops."
Just as she loves to take an odd relic from the past and turn it into an unexpected treasure, Fuller was up to the task of situating her business in a retail space that she compares to a "large closet." Located at 113 W. Innes St., the shop is 8 feet wide and 50 feet long, with 10-foot-high ceilings. But instead of viewing it as an unsuitable home for The Brown Eyed Suzy, Fuller poured her creativity into making it feel personal. "It's got a good amount of space, but you really have to work with it because it's so narrow," she said. "It's like a submarine – you have to take turns and maneuver around other people and keep it going."
Customers don't mind, Fuller said. In fact, many return week after week to what they call their "happy place," just to get a whiff of the soaps and candles and see what's new.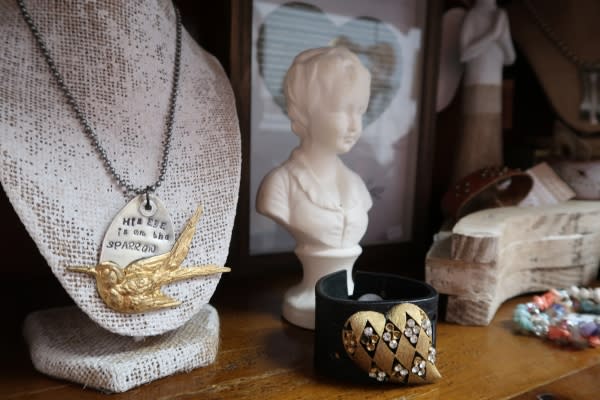 Of all the shop's treasures, the pillows she makes are Fuller's favorite. "You can't go anywhere else and buy them," she said. "I design them, and they're all different." She adorns the pillows with everything from pictures to popular sayings and creates what she calls "greeting pillows" that are similar to greeting cards.
There's something for every taste and budget at The Brown Eyed Suzy, but since the shop is a true Rowan County original, the inventory is always different and customers have learned there isn't a lot of time to debate a purchase. 
"If you don't buy it the day you see it, it might be gone," Fuller says. "And there's only one of it. It's a great spot to find something unique for the person who has everything."