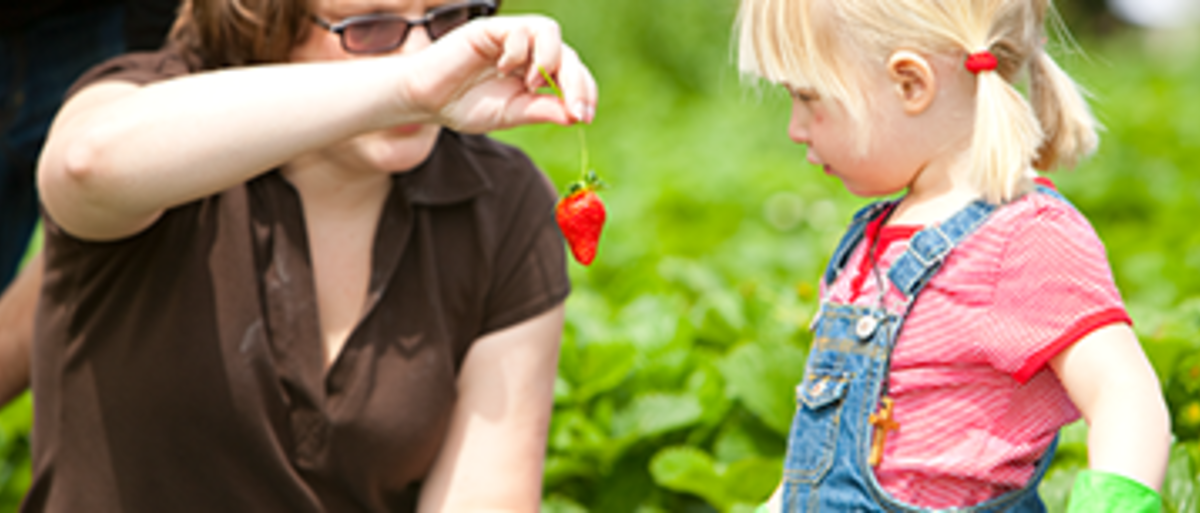 Take time this summer to experience Rowan County as the celebration of Rowan Arts & Ag continues with farm tours, festivals and more!
Behind-the-Scenes at Rowan County's Farms
The month of June kicks-off with the Rowan Arts & Ag Farm Tour Weekend on June 2 & 3. This self-guided tour includes twelve farm locations located throughout Rowan County. They range from local vineyards, Arabian breed horse farms, grass-fed beef farms, dairy farms, an agriculture research center, a museum, agri-tourism attractions, and so much more. Visitors will have a rare opportunity to see behind-the-scenes at these working farms, many of which are not typically open to the public. During their trip, visitors will also be able to discover hand-crafted artisans exhibiting and selling their work. Many of these participating artists are homegrown originals from right here in Rowan County. They specialize in such mediums as jewelry, decorative glass, photography, fiber, leather, mixed media, metal works, sculpture, wood, clay, watercolor, drawings, and decorative arts. Learn More
Screening of "Farmers for America" presented by the Rowan Public Library
Shortly after the Farm Tour Weekend, the Rowan Public Library will continue their film series presentation of "Farmers for America", a documentary that traces the extraordinary changes coming to America's food system as more and more consumers flock to farmers' markets and embrace farm-to-table lifestyles. With the average age of today's farmer at 60, and rural America losing population as the cost of land and equipment soars, farms in America face a crisis. 
At the center of the film are the farmers, young and old, who provide the spirit and energy to bring urban and rural America together over what both share in common: food. This screening is part of the Rowan Arts & Ag program. The film will be shown on Tuesday, June 5 at 6:30 p.m. at the Rowan Public Library - Salisbury location (201 W. Fisher Street). Special thanks to the North Carolina Extension, Rowan County Center for making this program possible through their educational license of the film. Learn More
Farmers Day Returns to China Grove
Farmers Day in downtown China Grove has grown to become one of the best street festivals in North Carolina with attendance estimated at over 15,000 visitors. Held on the third Saturday in July, this special event was organized to honor the local farmers by inviting them to bring their produce to sell. 
Over 100 colorful booths will line Main Street with a variety of great items for sale. Visitors can purchase gifts for special occasions from the many art, craft, jewelry, clothing, baby items, and many more great booths. Clowns, magicians, and bubbles will delight children of all ages. Children's rides and games keep the young ones busy. The ever popular "Little Mr. and Miss Farmer" contest is another hit of the day. Farmers Day is overflowing with free entertainment all day on the Main Stage in Hanna Park. Other entertainment includes, dancers and gymnastics and karate demonstrations. 
While the children are entertained and the ladies shop, the men can do a little browsing too. They can ramble through the displays of antique farm equipment. The local farm equipment dealers and outdoor power equipment dealers may even entice you with their displays. 
A great variety of food is always present on the streets. Stands selling funnel cakes, cotton candy, roasted corn on the cob, Gyro sandwiches, meat on a stick, Bar-B-Que, and of course hot dogs and hamburgers are plentiful. And don't forget to get a glass of fresh squeezed lemonade! 
The street vendors pack up at 4:00 p.m. and the town gets ready for the street dance at 7:00 p.m. So, bring a lawn chair to enjoy the band and be ready to dance to their music. The evening ends with a beautiful fireworks display. Learn More