Discover more with our
ENewsletter
Cleveland, NC
Cleveland, NC 
Population: 878 Incorporated: 1883 
Cleveland was founded as the town of Third Creek Station and renamed four years later to reflect the landscape. The town turns out for annual celebrations like the Cleveland Christmas Parade. While visiting, enjoy a meal at Grazers Restaurant or Sunrise Café. 
 
On Cleveland's borders, farm fields and country churches make it the perfect environment for those who want a secluded country retreat in a family-friendly atmosphere, but within an easy drive of activities and commerce.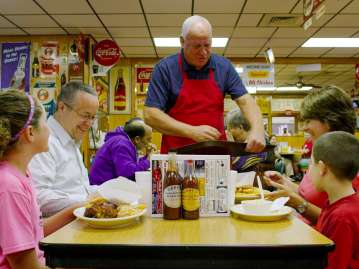 Eat & Drink
One-of-a-kind cafes, bistros, pizzerias, and several fine dining options; there's something to fit every taste, budget, and palate here.