Discover more with our
ENewsletter
East Spencer, NC
East Spencer, NC
Population: 1,560, Incorporated: 1901
The town of East Spencer is a family oriented community that is filled with a history of the Southern Railway. Its original name was "Southern City" because of the significance of railway in the creation and development of the town.

The town of East Spencer is home to Royal Giants Park.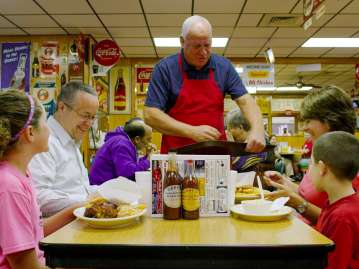 Eat & Drink
One-of-a-kind cafes, bistros, pizzerias, and several fine dining options; there's something to fit every taste, budget, and palate here.