Discover more with our
ENewsletter
Salisbury, NC
Salisbury, NC
Population: 34,001, Incorporated: 1753 
Salisbury is the primary cultural center of Rowan County offering a thriving downtown district with a classic Main Street America feel. Visitors enjoy touring historic sites, viewing unique public art, discovering one-of-a-kind gifts at local shops, and dining at original restaurants. See the spectacular Historic Salisbury Mural "Crossroads-Past Into Present," a 127-ft x 48-ft mural depicting life in Salisbury in 1900. Or, check out local favorite Hap's Grill for a classic hotdog and Cheerwine (Salisbury's hometown beverage) and Spanky's for homemade ice cream. 
 
Formerly a frontier town, Salisbury has been touched by some of the greatest names and events of American history. George Washington visited the town during his southern tour in 1791. Daniel Boone grew up exploring the country outside Salisbury before he blazed trails in the wilderness. Andrew Jackson studied law in Salisbury before being admitted to the North Carolina Bar. The city was also home to a famous Confederate prison now surrounded by a historic national cemetery. Salisbury boasts a growing arts community, four colleges and a diverse group of business professionals. 
With its convenient location, off of I-85 between Charlotte and the Greensboro and Winston-Salem areas, travel to Salisbury is a breeze. Bonus point: you can take the train. Amtrak travels to Salisbury and will drop you right in the heart of downtown. There's an original experience waiting for you here.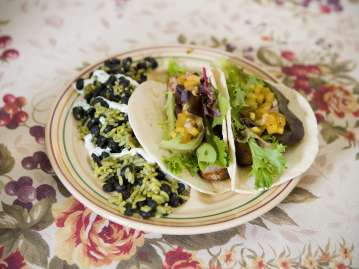 Eat & Drink
One-of-a-kind cafes, bistros, pizzerias, and several fine dining options; there's something to fit every taste, budget, and palate here.