Discover more with our
ENewsletter
Woodleaf
Woodleaf, NC
An example of Rowan County's beautiful sprawling landscape, Woodleaf has a long history. Known locally as "The Bull Hole," RiverPark opened in 2003. This 80-acre nature park on the banks of the South Yadkin River straddling Davie and Rowan Counties has become a gathering spot, fishing and swimming hole. There is no admission charge to the park. The Rowan side is one mile south of Cooleemee, NC and features a large picnic shelter, scattered picnic tables and benches, a sandy natural beach area, a natural waterslide, good fishing, a canoe portage around the old stone dam which was built as part of the cotton mill around 1900.

The historic plantation house, Mount Vernon, can also be found in the area. This farm complex and national historic district is located near Woodleaf. The house was built about 1822, and is a two-story, Federal style frame dwelling. It is sheathed in weatherboard and has a full-width, one-story shed roofed porch. The house was designated and served as a post office in 1822.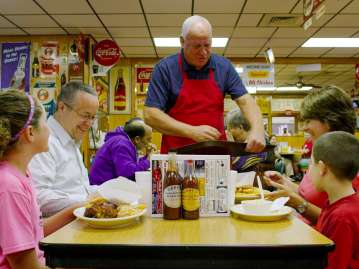 Eat & Drink
One-of-a-kind cafes, bistros, pizzerias, and several fine dining options; there's something to fit every taste, budget, and palate here.